New Series: Pastrixes of the SBC- Beltway Park Church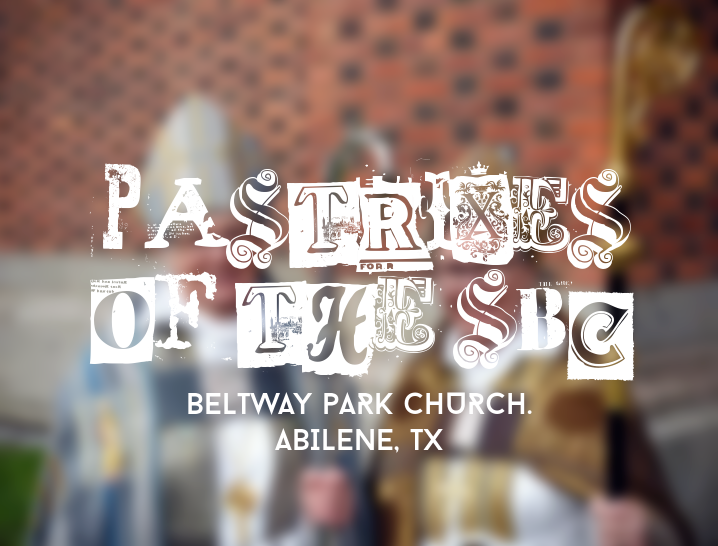 Despite Dr. Albert Mohler, president of SBTS repeatedly claiming that there are no women pastrixes within the SBC, we have clearly demonstrated that there are hundreds of churches that have them and that by and large the credentialing committee has no real interest in dealing with them, but rather continue to tolerate and look the other way, so long as those cooperative dollars continue to pour in.
For this reason, our new series 'Pastrixes of the SBC' will serve to catalog all the ways SBC churches justify their disobedience and act as an indictment against the powers that be that refuse to honestly deal with the leftward drift in their midst.

First up is Beltway Park Church. This multi-campus megachurch in Abilene, Texas has around 3000 congregants and was listed on Thom Rainer's top 500 biggest SBC churches. Naturally, there are several women on staff as 'pastors.'
When we reached out to them, they confirmed that they were part of the Southern Baptist Denomination. When we asked about the fact that they have pastrixes on staff, and how could this be as it violated the BFAM 2000, they explained:
Each SBC church is autonomous so yes, we are able to make those decisions within our individual church bodies.  We do have women pastors in various areas of ministry.  We also believe that all of the gifts of the Spirit are available today and that the Holy Spirit distributes those gifts.  So, in light of gifts such as tongues, prophecy, interpretation, healing, etc. we would believe those are still available to the Believer today.
Certainly an interesting justification, and one that won't be the first to point to their 'autonomy' as the freedom to override this key doctrine.