Coalition of LGBTQ Groups Press Gov't To Criminalize Conversion Therapy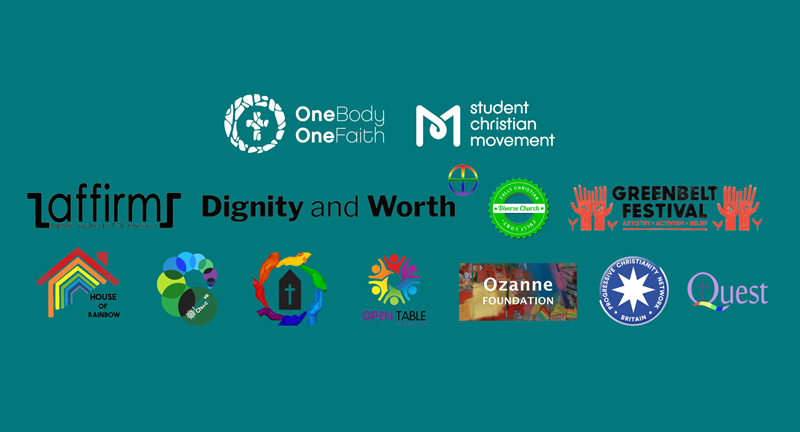 Days after a letter signed by 2,500 Christian leaders in the UK was delivered to the Government Equalities Office (GEO), calling for their churches to be exempt from the conversion therapy ban the nation is currently debating, a collective of LGBTQ ne'er-do-well Christian Demon advocacy organizations returned the favor in kind, signing their own letter in support of it and in favor of functionally criminalizing the everyday work of the church.

The UK is currently debating the same sort of conversion-therapy ban that recently became law in Canada, where counseling someone to mitigate, lessen, and struggle against their same-sex attractions would be viewed as a crime and punishable with up to 5 years in prison.

According to Premier Christian News, "during the meeting, government officials were really clear that "it was not the intention of the government to outlaw mainstream Christian religious practice" but were also "adamant that the government is going to introduce legislation outlawing conversion therapy".
Because those in these LGBTQ advocacy groups are not Christians, but rather deceived, Christ-hating pagans, they rabidly sought to squish any and all exemptions for the clergy, writing in part: (in full here)
It is not the purpose of this letter to offer counterviews to the "Ministers Consultation Response (Ed. Note. The letter against conversion ban)", rather a pastoral concern to challenge the harm that has been caused to many by the insensitive and ill-informed nature of the document. The pain that many have experienced in seeing their priest or minister, or indeed one local to them, assent to these views ought not to be underestimated.  

We reject the concept of one Christian view on human sexuality and gender identity, as well as one Christian view on conversion therapy. Our affirmation of lesbian, gay, bisexual, transgender, intersex, and queer identities is rooted in a breadth and depth of Christian theology; as is, therefore, our heartfelt and informed desire to see an end to conversion therapy in the United Kingdom, and around the world. 

It is our belief that conversion therapy is indeed clearly defined as: 

"…an umbrella term for a therapeutic approach, or any model or individual viewpoint that demonstrates an assumption that any sexual orientation or gender identity is inherently preferable to any other, and which attempts to bring about a change of sexual orientation or gender identity or seeks to suppress an individual's expression of sexual orientation or gender identity on that basis."

We also all believe that conversion therapy is coercive, and that therefore informed consent is not possible. It is important to distinguish between genuine choice, and that which is coerced by virtue or culture, the interpretation of religious teachings, and context. 

We believe that lesbian, gay, bisexual, transgender, intersex, and queer peoples are made fully and beautifully in the image of God, and that their sexualities and gender identities can neither be cured nor changed – for this is how God has made them to be.  
The conversion ban therapy is expected to be passed in the spring, making UK yet another nation poised to fall to the rainbow army.