Police Stop Church Service Midway to Ensure All Congregants are Masked Up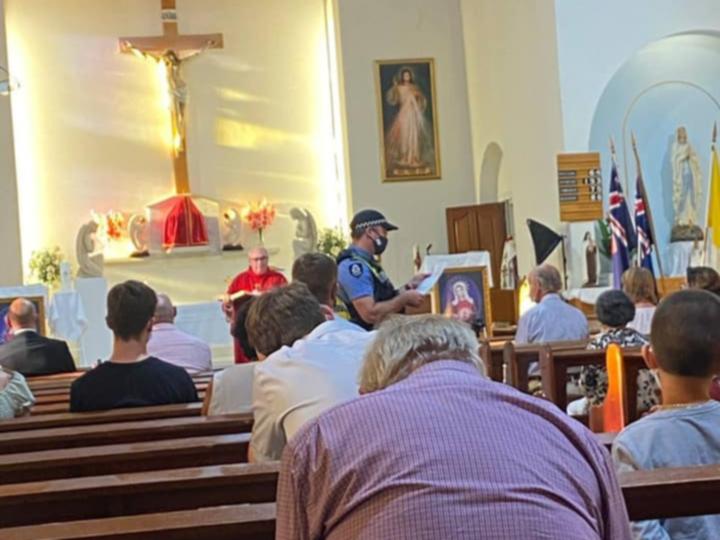 Parishioners at a Roman Catholic Church* were shocked at dismayed after Police interrupted the service and stopped the priest midway through his homily, wading through the crowd in order to ensure that the congregants were wearing masks, in accordance with the state's pandemic policies.

The events took place at St Bernadette's Catholic Church in Mount Hawthorn on Thursday evening, with one parishioner telling 6PR Radio, according to the NCA News Wire:
"Everyone was pretty surprised. It was pretty confronting…Everyone was sort of pretty stunned, I suppose. Then as soon as it started it was sort of over as he left…It's just pretty confronting seeing police vests and stuff in church."
The parish priest, Father Doug, encouraged congregants to mask up in church as to avoid further inspections, writing in a since-deleted post on Facebook.
"Heavy fines on the parish priest, our parish, and individuals will be incurred if you are caught without wearing your mask.  Please co-operate with this request so as to avoid any complications."
Because this Catholic Church is populated by cowards, archbishop Tim Costelloe accepted responsibility and framed it as their fault and as if they deserved it, writing:
"It is the formal and very public policy of the Archdiocese of Perth to do everything it can to facilitate compliance with all the government's requirements in relation to the COVID-19 pandemic.

"It is a matter of regret to me that the police were placed in a position which led them to take the action they did."
---
Editor's Note. *Of course, we don't believe Roman Catholics are saved or that the mass constitutes a real church service.