Sketchy SBC Pastor Announces Congressional Bid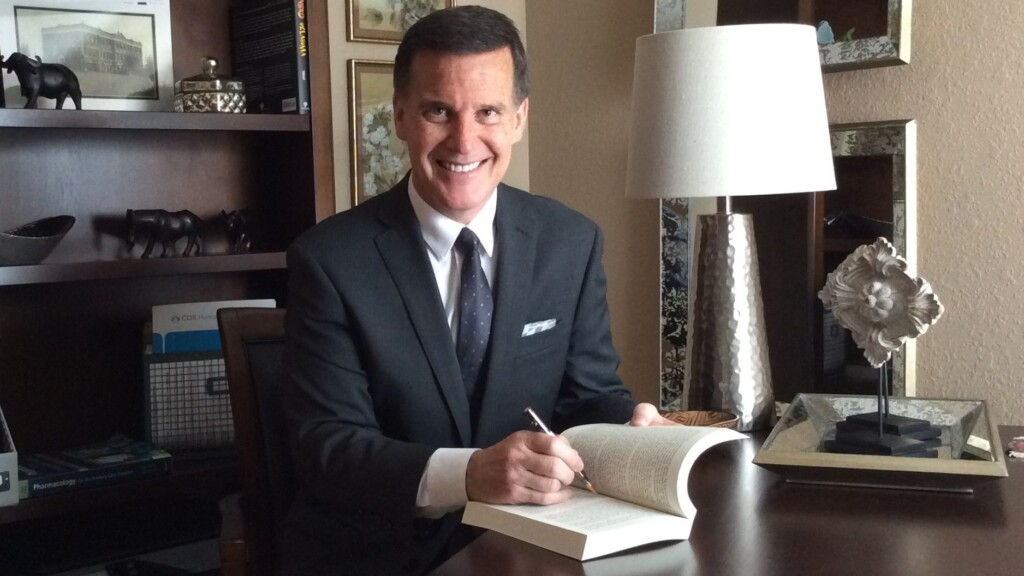 (Former) Southern Baptist Pastor Wade Burleson is moving up in the world, announcing his intention to run for the United States Congress out of Oklahoma's 3rd District.
Burleson Wade was the liberal Lead Pastor of Emmanuel Baptist Church in Enid, Ok. for over three decades until he announced his retirement last month. He is an outspoken blogger and was an active member of his convention, having served two terms as President of the Baptist General Convention of Oklahoma (BGCO).

He managed this while openly treating the Baptist Faith and Message contemptuously, on account of having multiple women pastrixes on staff, such as "pastors" Marisa Sauls and Lori Westfall. His church does not meet the standard to be in friendly cooperation with the Southern Baptist Convention, yet they've continually been allowed to seat messengers, despite publicly opposing the Baptist Faith and Message 2000 for years.

After his church was reported by Seth Dunn, the Credentials Committee, for the joke that they are, 'investigated' and surmised:
Your submission has been reviewed by the SBC Credentials Committee. Based upon the information available to us, our committee declines to give further consideration to your submission at this time.  If you have additional concerns we encourage you to submit those for consideration.  Please be assured of our prayers for those affected by the matters you have raised.

Sincerely,

The SBC Credentials Committee
This despite having these two women listed as Pastrixes right on the website. Burelson, of course, was defiant and loved it, writing on Twitter to "bring it on."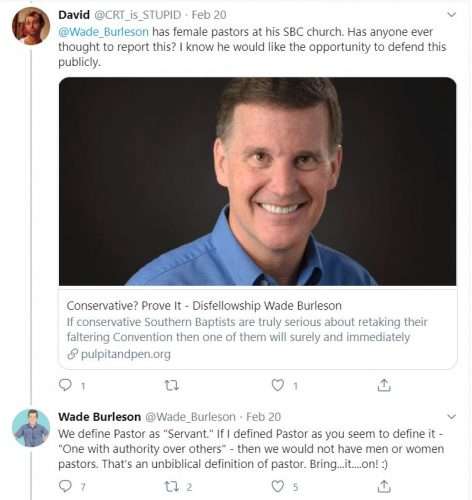 Thankfully, his response showed the weasily way he operates, and the casual way he redefines words in order to get around the stringent requirements the convention demands. It is sketchy and thoroughly political, and his time as pastor speaks to what kind of politician he'd make.
Needless to say, we don't endorse his candidacy.