Church Hosts 'Drag Me to Church' Event to Attract LGBTQ Pagans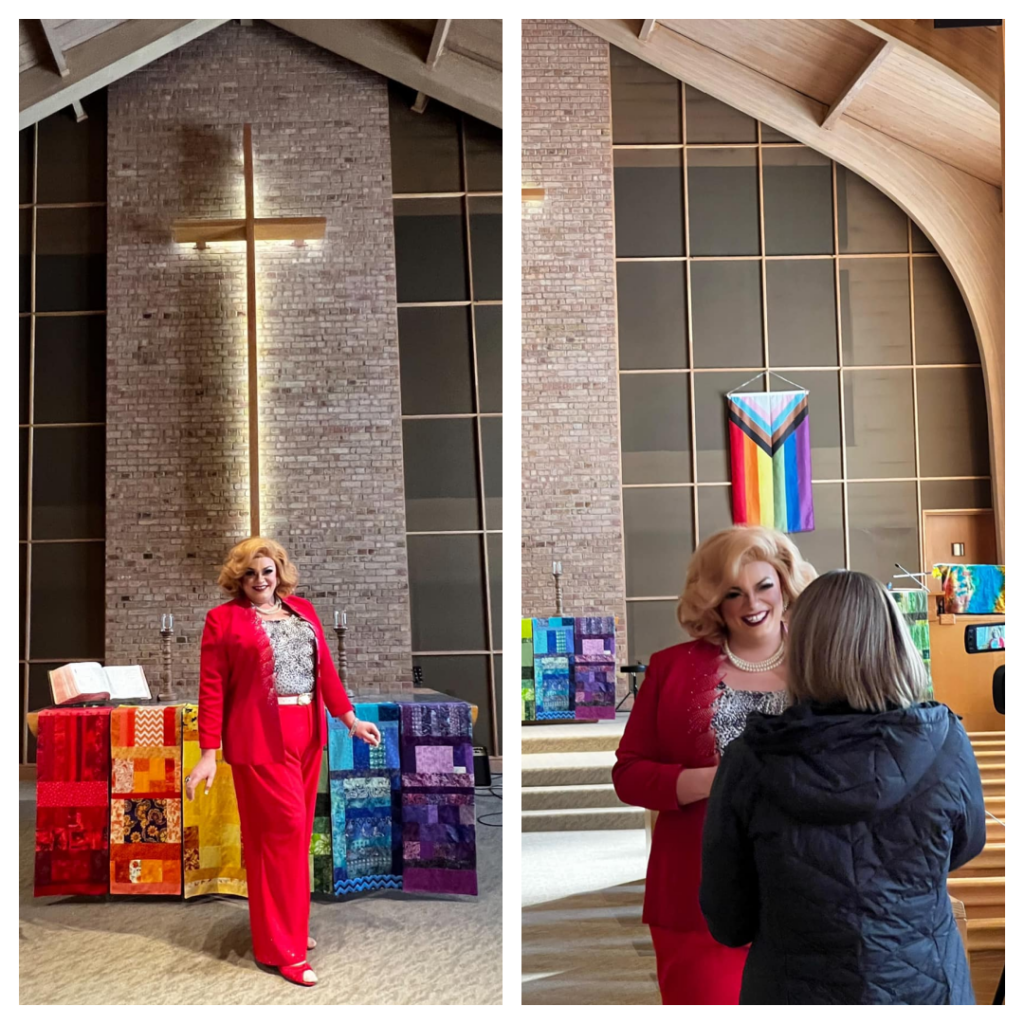 During a Sunday service only Satan could love, a Minnesota church hosted a 'Drag Me to Church' event, a celebration on the sabbath that turned into a drag show at the end, in order to attract lost LGBTQ persons to the progressive, affirming congregation.

The Congregational Church of Austin, which is part of the United Chruch of Christ Satan denomination, is little more than an ode to their father the devil. Every part of it, from the music to the pastrix to the sermonette, is completely upside down and backward. It is literally a celebration of a rainbow-colored Baphomet with a few dead theological trinkets strewn around to give the impression of piety and anything other than the burbling rage and hatred they possess for the Jesus of the bible.

How else can you explain this event?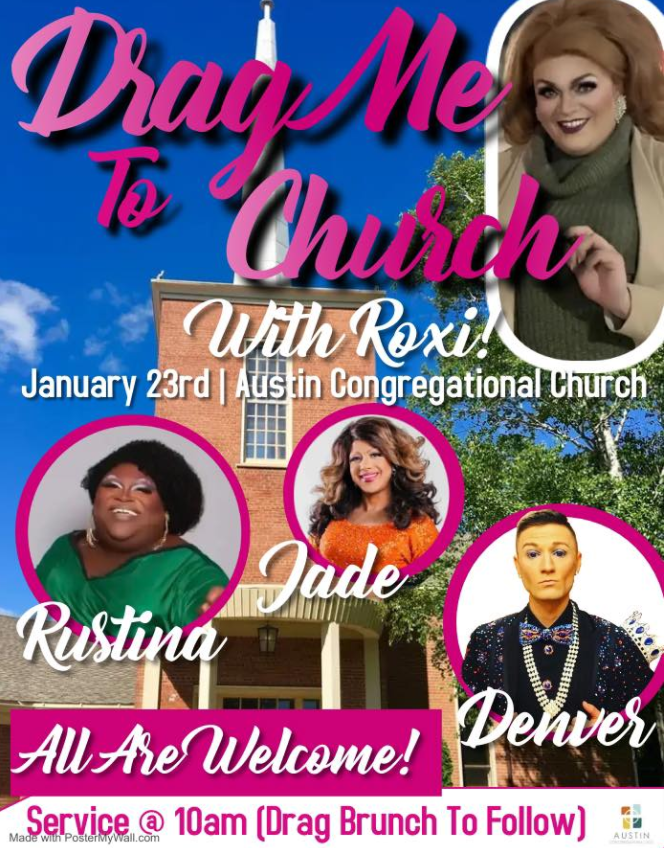 According to David Stoeger, the effeminate and deceived impastor who oversees the congregation of Austin Congregational:
"There is always a need for solidarity. There is always a need for support…There is always a need for people to stand in the gap and support each other and to just say that "you are loved."…What we wanted this to be was a deliberate, intentional welcome to the LGBTQ+ community."
The show featured Roxi Manacoochi, a drag queen who grew up in the church, along with two other particularly garish 'queens.'
h/t Chuurch Leaders