Megachurch Heretic Charged with Sex Trafficking, Sexual Abuse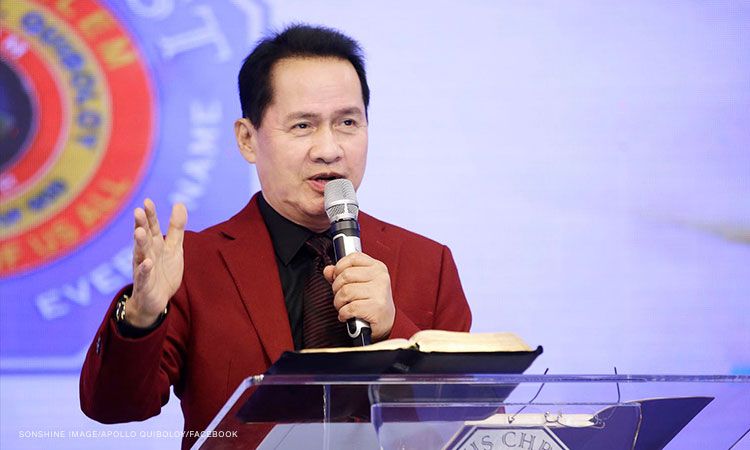 Megachurch 'pastor' Apollo Quiboloy and his two top administrators have been and charged with "orchestrating a sex trafficking operation that coerced girls and young women to have sex with the church's leader under threats of "eternal damnation" according to a Justice of the Department release.

Quiboloy, 71, is head of The Kingdom of Jesus Christ (KJC) Church, a restoration church in the Philippines that claims 4 million members in the country. They believe that only those within their denomination will be saved, and that their pastor had a miraculous birth that was foretold by God himself. The pastor is a multi-millionaire several times over and maintains "large residences in Calabasas, California; Las Vegas, Nevada; and Kapolei, Hawaii despite his main home being in Davos City." The indictment further reads:
"Quiboloy, Dandan and Salinas were participating in a conspiracy to engage in sex trafficking by force, fraud and coercion, as well as the sex trafficking of children. These three defendants allegedly recruited females ranging from approximately 12 to 25 years of age to work as personal assistants, or "pastorals," for Quiboloy. The indictment states that the victims prepared Quiboloy's meals, cleaned his residences, gave him massages and were required to have sex with Quiboloy in what the pastorals called "night duty." The indictment specifically mentions five female victims, three of whom were minors when the alleged sex trafficking began.
The leader, who has publically stated he is "The Appointed Son of God," would tell the women and girls that if they do not satisfy his deviant sexual urges, they risked hellfire and damnation for the sin of refusal.

While the churches in California were raided, Quiboloy himself is currently believed to be residing in the Philippines and was not there at the time. If extradited and convicted, he faces a minimum of 20 years.