A Tale of SBC/ NAMB Corruption in Three Pictures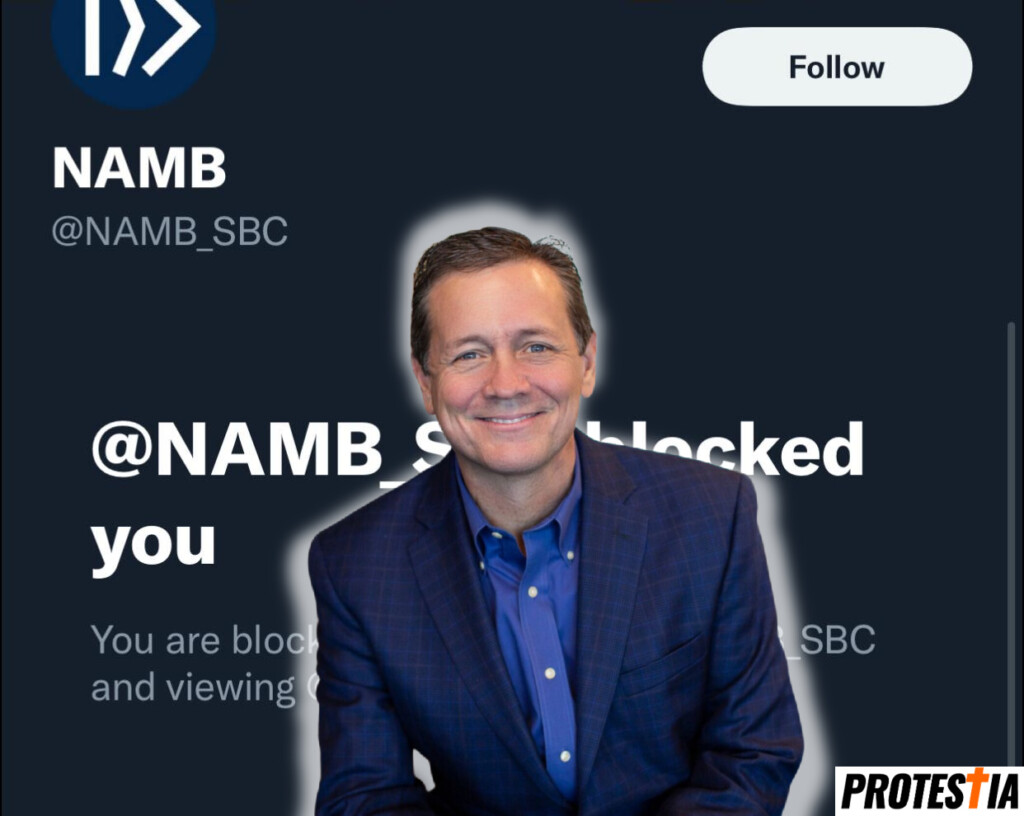 In yet another example to demonstrate the deep and abiding corruption within the SBC and their leaders, we bring you more acts of malfeasance by Kevin Ezell, the president of the North American Mission Board (NAMB) of the Southern Baptist Convention, as well as NAMB trustee.

Ezell, you'll recall, was nominated for our 'Worst Christian of the Year' award for 2020 for promoting woke church planters, legal troubles, and strong-arming state conventions.

In this case, Ezell is told by SBC pastor Jacob Johnson, a man with first hand knowledge of a situation that ought to require transparency and an investigation, if not at the very least a few casual queries.

Rather than Ezell reaching out and asking him to share more, or DM him privately, he blocks him.

Jacob Johnson, the blocked man, elaborated on Facebook
"I was asked: "Do you ever wonder how they decide who gets the mansions and the gift cards, and who gets blocked on Facebook, forced into termination, and lied about in federal court? I have never known an organization to choose from a wider range of treatment options than NAMB… Maybe there's a magic eight ball…"

My response: I was part of the NAMB/KBC church plant I point out in the tweet— I was an associate pastor for 3 yrs — and major entity leaders & KY (KBC) Exec/leadership, including SBTS leaders, are all involved. They know I can prove my charges, but don't know the extent of the evidence I have; just that I have pictures/texts/audio and witnesses. So it's better for them to block me. This way I can't comment on their threads, so it's not possible for others to see it. I don't have a large enough "base" to respond to and Kevin Ezell doesn't want to give me one by doing so. He didn't just block me from his personal, he blocked me from the official "NAMB" Twitter— to keep that off it's thread & hidden from their followers.

Why can't Kevin even just say "not true", or, "PM me"? Why couldn't he have anybody from NAMB contact me and look into this? As I explained, he can't. At minimum, he is proven guilty here; for ignoring charges of immorality/fraud within & between NAMB/KBC. For failing to investigate or even responsibly handle the charges.

This alone is a major red flag and should tell the reader a great deal…"
Oh trust us, it does.