IKEA Features Series of Bisexual, Pansexual, and Lesbian Love Seats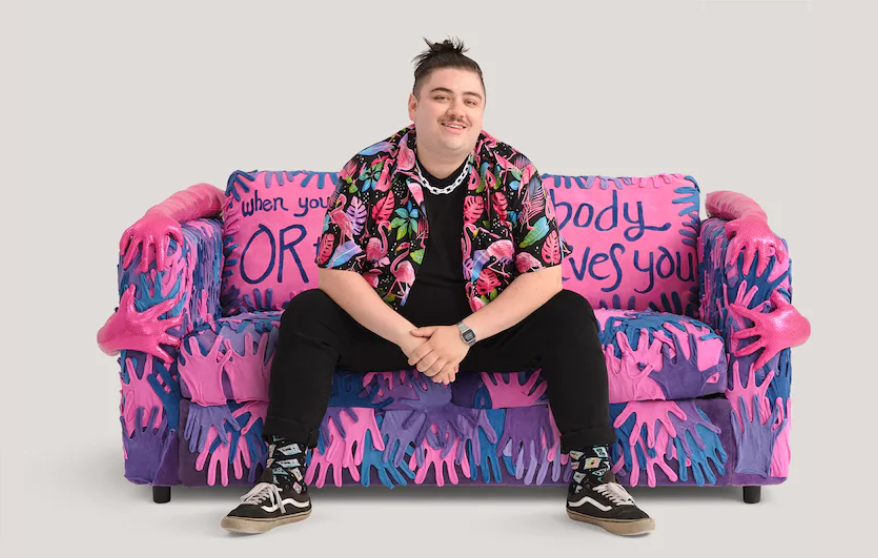 In celebration of sexual perversion and all things LGBTQQIP2SAA , Ikea has launched the LOVE SEAT Campaign, a collection of love seats designed by LGBTQQIP2SAA artists that is inspired by the different Pride flags of their 'community.'

Ikea says that the loveseats are a "platform to celebrate identity and share stories of love."

Naturally, they are all ugly as sin.

Each seat shows the corresponding flag and then has a little vignette about the artist who created them.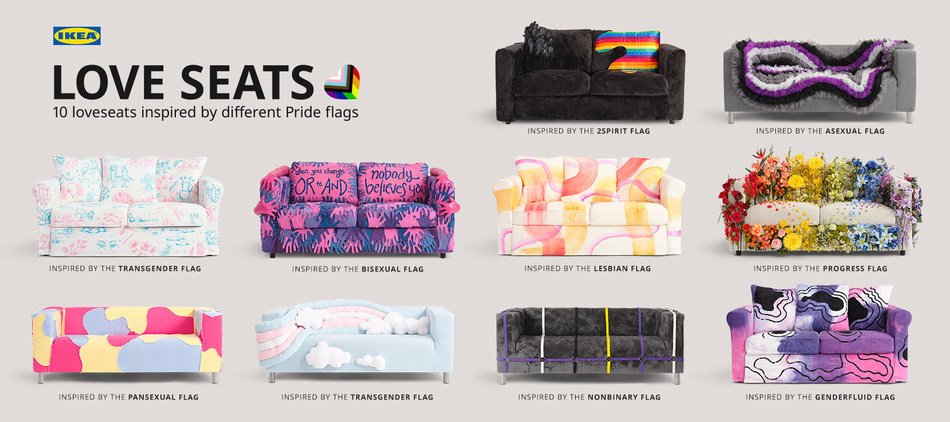 One 2Spirited designed Scott, explains his inspiration:
I feel like I always knew I was 2Spirit. I am someone who carried masculine and feminine spirits with me, you know? I don't think of myself as a human being. I think of myself as a sacred, spiritual blessing…. 2Spirit people have been here way before colonization, way before the LGBTQ acronym. It's always been within our cultures and it's important to we start to acknowledge that, and when we start to acknowledge that, that's when we start to extinguish our harmful behaviors that we did in the past with colonization"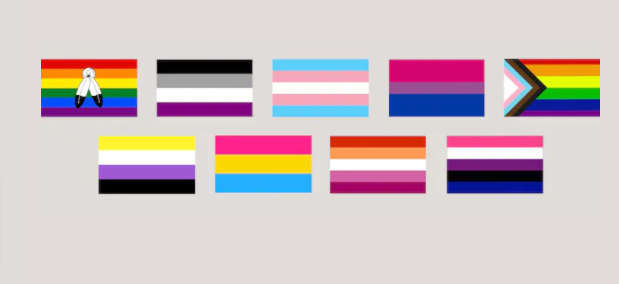 Mercifully, it doesn't appear that these seats are available to be purchased (yet?) but it would be thoroughly unsurprising if they were. We can't want to see which company gets on the virtue-twerking bandwagon next.