Breaking! Pastor Tim Stephens Released from Prison. All The Canadian Pastors are Out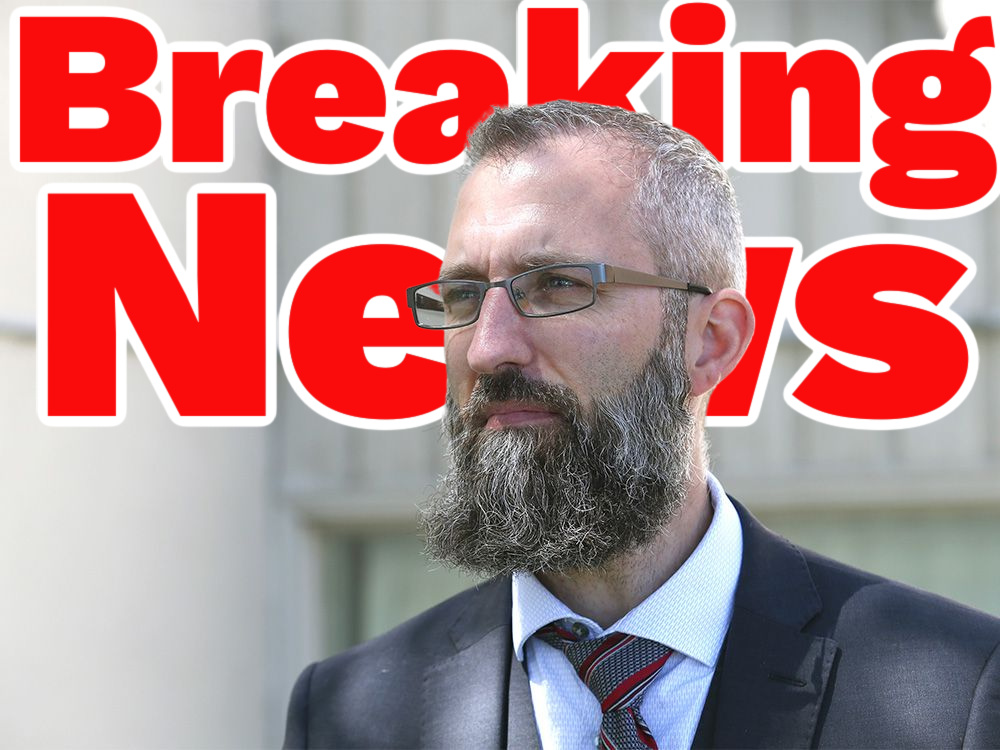 Pastor Tim Stephens has been released from prison and is back in the arms of his family, according to wife Raquel in a Facebook status update. This joyous news marks the release of the last remaining pastor to be incarcerated for the great crime of violating the extended lockdown order and having church at more than 15% capacity.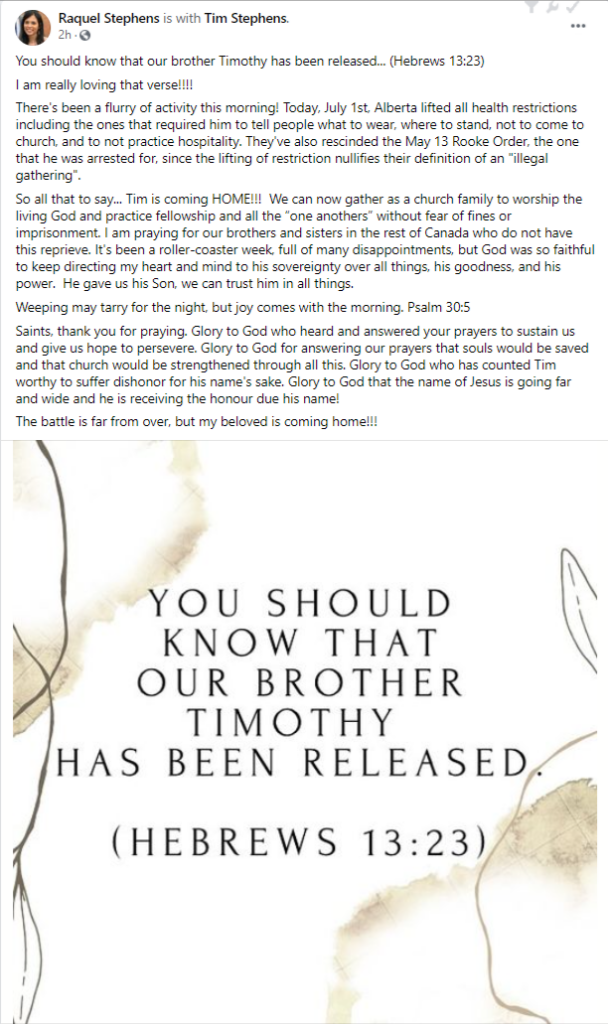 Stephens was previously arrested on May 16 and spent two days in jail and then again on June 16th, spending another two weeks incarcerated. Our sister Raquel explains that "They've also rescinded the May 13 Rooke Order, the one that he was arrested for, since the lifting of restriction nullifies their definition of an "illegal gathering".

Praise God for his wonderful mercies!