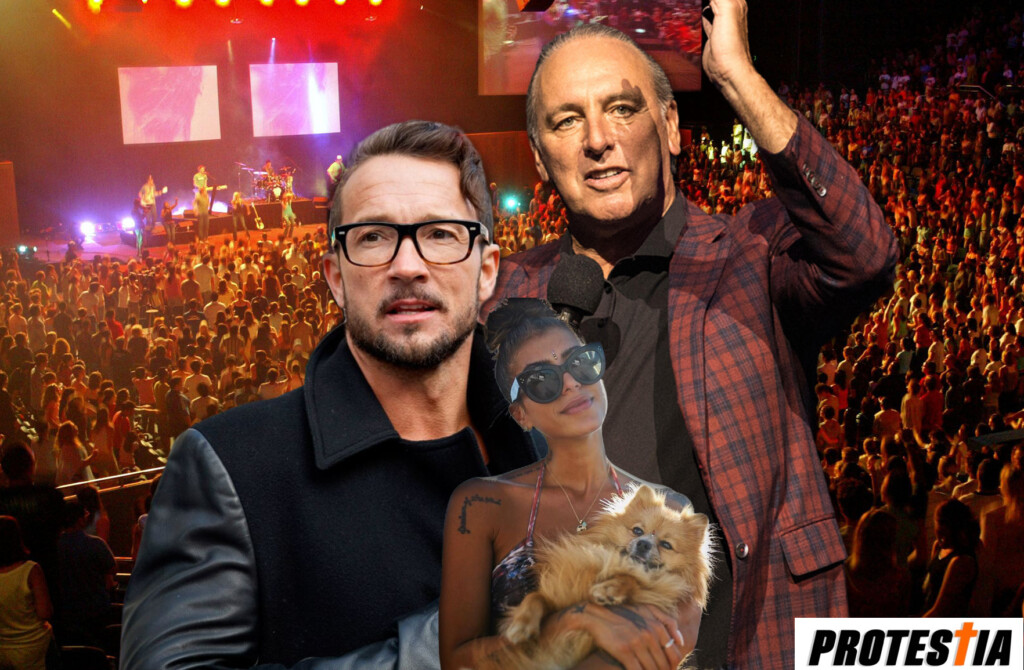 Discovery+ has announced they have ordered a documentary series titled "Breaking Hillsong," which will "chronicle the headline-making world of global star-studded megachurch Hillsong and the downfall of its ultra-hip, celebrity senior pastor, Carl Lentz."

"Through a partnership with the New York Post with investigative journalist Hannah Frishberg's in-depth coverage," the three-episode run will feature, among other things, "exclusive, never-before-seen interviews including Ranin Karim, the New York-based fashion designer whose five-month affair with Lentz led to his downfall." According to the release:
BREAKING HILLSONG will take viewers into the world of Hillsong, the megachurch with more than 150,000 global members that has recently come under scrutiny. The series will profile numerous current and ex-members of the church who have come forward en masse to share harrowing stories of the trauma, abuse, financial and labor exploitation, homophobia and racism that created a culture of chaos at Hillsong. Additionally, BREAKING HILLSONG will examine the greater phenomenon of corruption within megachurches.
The investigation will surely be a bitter pill to swallow for Hillsong's head honcho Brian Houston, whose American wing has been embroiled in several high-profile scandals all year, so much so that he had to disband and shut down one of them, and who likely isn't happy to have the dirty laundry aired in public.

Hillsong HQ launched an internal investigation into the New York branch but never made the findings public. At the time, Houston said that the Church failed in "significant ways" to reflect the culture they wished to impart. Houston also said previously in a leaked phone recording that there was a "culture of dysfunction" at Hillsong and other officials confirmed that the misadventures of staffers using the church like a seedy dating service, "sleeping around" with volunteers and asking them to send nude pictures was "mostly true."

Discovery+ is the streaming service of Discovery Inc., which operates several educational and lifestyle television brands, such as its' namesake Discovery Channel, as well as DIY Network, HGTV, Animal Planet, TLC, and the Science Channel.