Benny Hinn's Ministry is Broke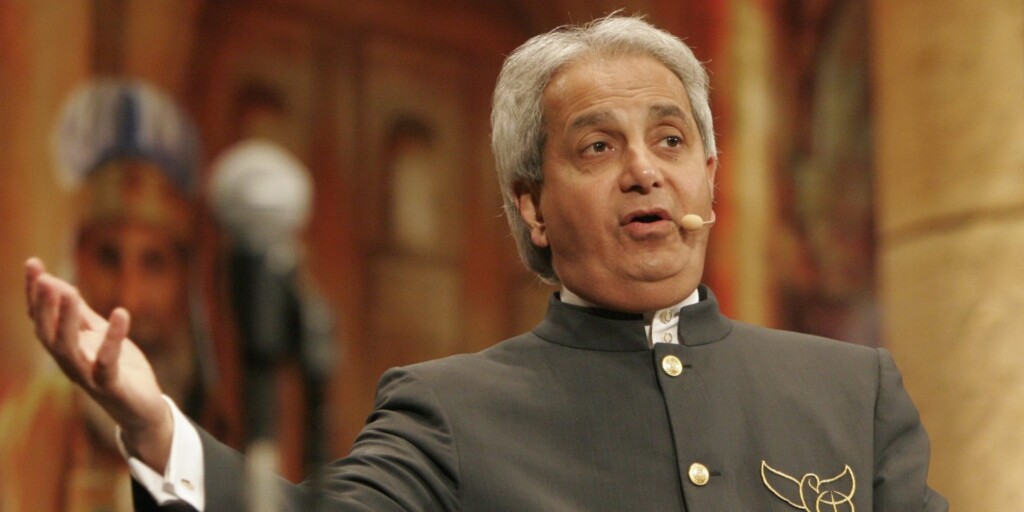 Famous prosperity preacher and arch-heretic Benny Hinn is in some dire financial straits, according to recently filed court documents, revealing that World Healing Center Church (WHCC), otherwise known as Benny Hinn Ministries, has been embroiled in financial difficulties for years, and is drawing every closer to collapse.

According to TrinityFi, who is reporting on Hinn:
In an April 7th United States District Court ruling, Judge Alvin Hellerstein granted summary judgment on behalf of Mail America Communications Inc., which sued WHCC for breach of contract. Before the lawsuit was filed in September 2018, WHCC owed the direct mail company $2,993,221.74.

Judge Hellerstein also required WHCC to pay 4% interest on the unpaid balance and attorney's fees.

The judge's amended order provides insight into the finances of Hinn's organization and confirms rumors that Trinity Foundation investigators have heard though the grapevine. Hellerstein wrote, 'For nearly 15 years, Defendant had been falling behind its payment obligations, with over $5.6 million in arrears by early 2012.'
Along with debts comes reduction in expenses. Twenty years ago, WHCC had nearly 400 employees working for them – little minions spread across several countries and continents that fueled the heresy-making machine. Now that WHCC been reduced to a shell of their former self, they are only staffing a little over 20 people in headquarters that look a little rundown next to a parking lot that is empty and meager.

What a sharp contrast to contrast to the busy and bustling empire of yesteryear.

As far as where it all went wrong, Trinity documents some of his more well-known misfortunes that contributed to a loss of supports and hemorrhaging funds.
February 2010 – Benny Hinn's wife Suzanne Hinn filed for divorce. Benny and Suzanne would remarry in March 2013.

July 2010 – Benny Hinn was photographed in Rome, Italy, while walking, holding hands with Paula White. The National Enquirer published the photograph, which sparked numerous rumors.

November 2014 – In a court settlement WHCC agreed to pay InfoCision $1,801,338.31 after defaulting on payments.

January 2016 – Trinity Broadcasting Network, the nation's largest Christian TV Network, stopped broadcasting Hinn's program.

March 2017 – Benny Hinn's TV program no longer aired on Daystar.

January 2018 – Benny's nephew Costi Hinn co-authored a book Defining Deception: Freeing the Church from the Mystical-Miracle Movement which is critical of people claiming to be miracle workers and prophets.

February 2018 – InfoCision sued WHCC in Orange County Superior Court of California for constructive fraud, intentional fraud, and conspiracy.

September 2018 – Mail America Communications sued WHCC for breach of contract.
Hinn gained a bit more prominence two years ago where he allegedly repented for preaching the prosperity gospel, but within weeks he was right back at the same old message, doing more of the same while giving a Masterclass on how to devour widows houses.

While his long time ministry may go under, we imagine that Hinn himself will be ok. His personal network is estimated to be between 50 and 70 million dollars, divested across multiple channels that are insulated from any hardships his ministry may suffer.

All we can do is pray it gets smaller and smaller, and they lay off more and more staff, until as that is left is Hinn all by himself – forgotten and irrelevant and going to hell if he doesn't repent.