John MacArthur Files Document in Court Repudiating Julie Roys – 'It's a Falsehood'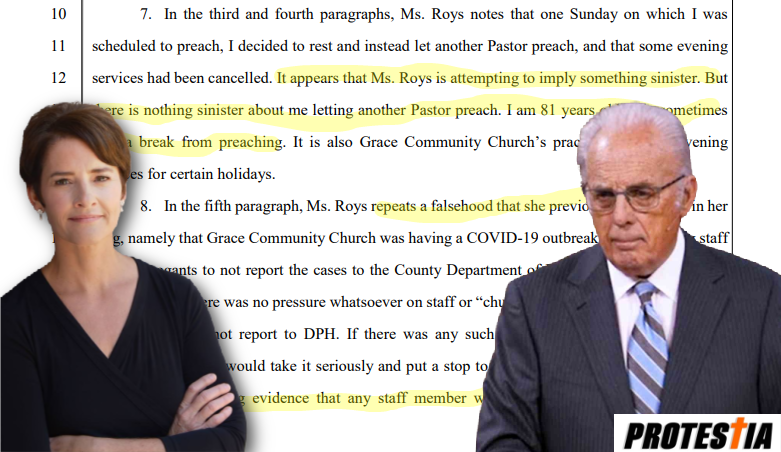 Lawyers for John MacArthur filed paperwork on Friday in the L.A. Superior Court, asking that the injunction that ordered them to cease holding indoor services and making masks and social distancing be dissolved, as well as repudiating testimony from Julie Roys after it was used by the County's lawyers to claim MacArthur has been lying about COVID breakouts in his congregation, and that they weren't being reported.
Among the paperwork filed was a declaration from MacArthur, noting that his lawyers were trying to make her testimony/report against them inadmissible and that even if it was admissible, it was full of falsehoods.

Grace Community Church and their legal representation will be in court on April 9th to have their motion heard.