Voddie Baucham Fundraiser Crosses $1,000,000 + New Updates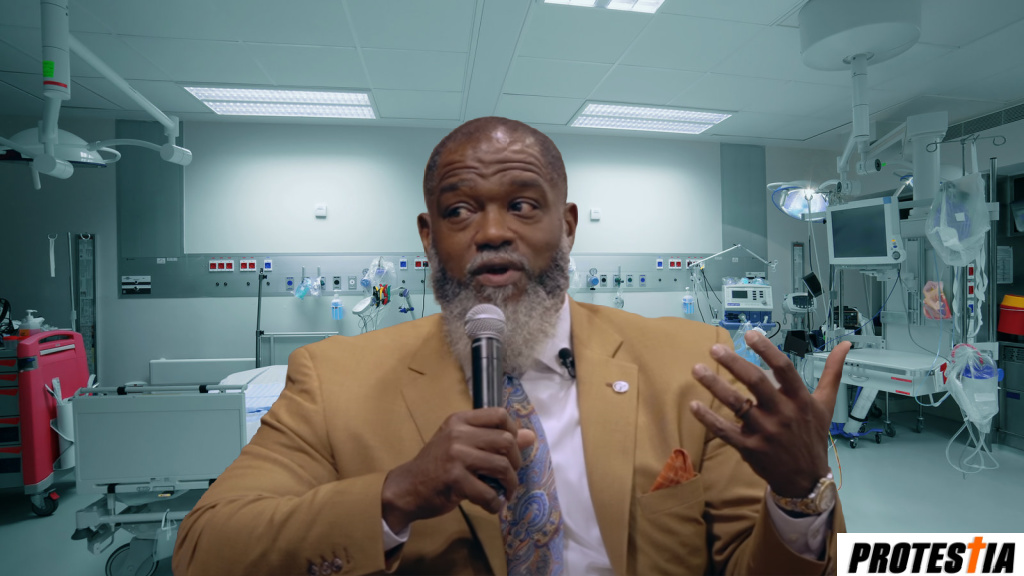 Voddie Baucham has updated his supporters about his condition, writing across multiple social media platforms that he landed in Dallas late last night, after a 16-hour flight from Doha. Baucham explains that he is extremely grateful for the prayers and funds and that they continue to trust in the Lord. He writes:
As I write this, we are about two hours from landing at DFW (our penultimate stop). The journey has been long, but God has been gracious. Because we have WiFi on the flight we have been in constant contact with our doctor in Lusaka and others in the U.S., all of whom are monitoring my vitals and how I'm tolerating the journey.

We have also been able to watch as our needs have been met in abundance! We praise God for his faithfulness in providing. We are indebted to Tom Ascol and @foundersministries for not only setting up the GoFundMe (link in bio), but for doing the legwork (with the help of medical advisors familiar with my case) to even get an idea of what the financial needs may be.

We are also grateful to our partners at @meigiving who have been a constant help and guide over the past several years of our work in Lusaka, and who have stepped up big time as gifts came in through them as well.

Finally, we want to thank the people of God whose prayers, words of encouragement, financial support, and offers of other forms of help have been nothing less than overwhelming.

This is not over by a long shot. In fact, in many ways we have only just begun. I will say more later about the 'team' the Lord has gathered around us to guide us through this process. But for now, know that we are in good hands.

At the end of the Joburg to Doha leg of the journey, I wasn't doing well. We almost had to change plans. However, that wasn't the point. The point was, as we were worrying about how we would pay for this, how/when we bring the kids, etc., the Lord reminded us, "Therefore do not be anxious about tomorrow, for tomorrow will be anxious for itself. Sufficient for the day is its own trouble." (Matthew 6:34 ESV)

So for now, we just rejoice in getting through today's trouble.
Voddie's GoFundMe also topped $1,000,000 overnight, given by nearly 10,000 donors, with likely several hundred thousand dollars more given privately or through @meigiving, the other platform.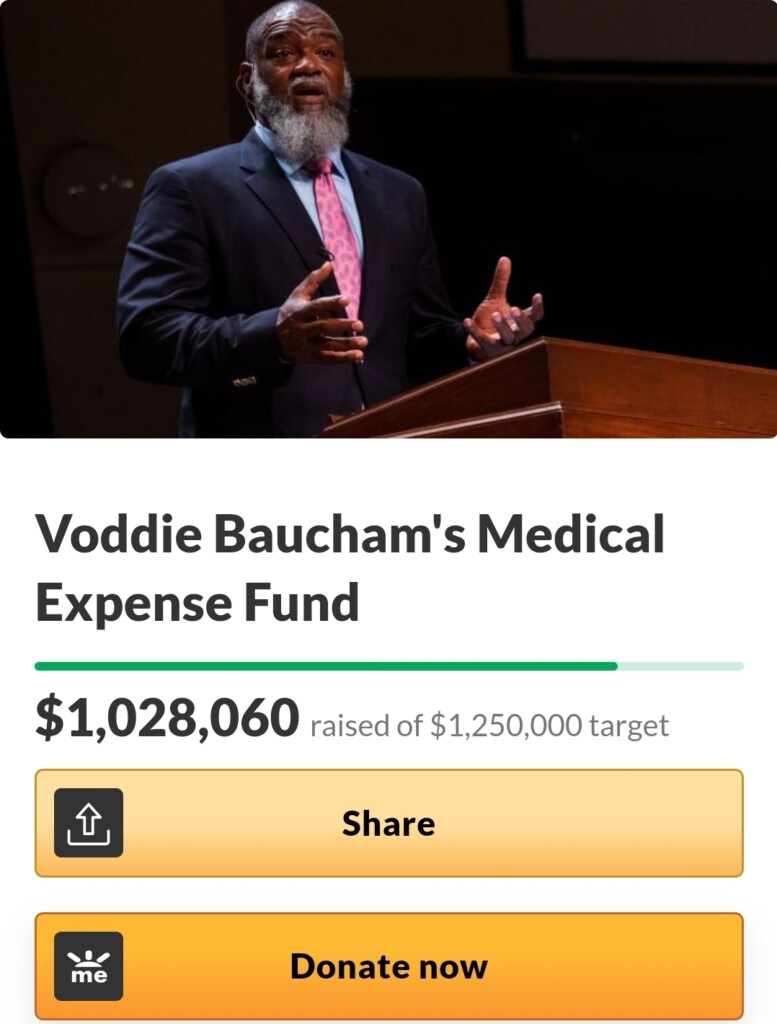 Though some have speculated why he did not have insurance or accusing him of being irresponsible for not having it, no information has been given on why that is, though a plethroa of acceptable reasons might be given, with one being the diffiuclty in getting access to medical insurance in Zambia for a family of 9 at a rate that they could afford and that would competently cover such catastropic health failures.