Brian Houston Stepping Down as Hillsong Head Honcho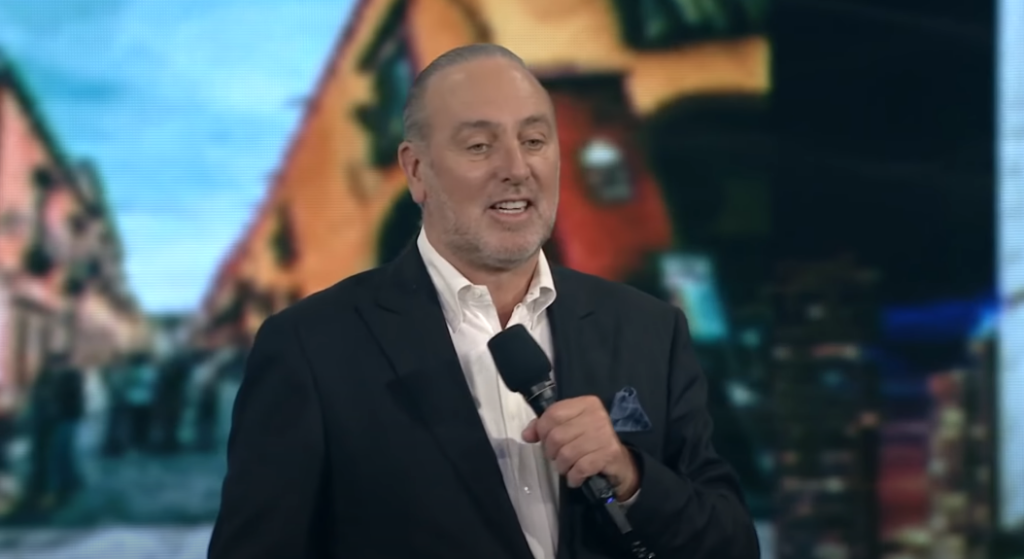 In a stunning move, Hillsong Church Global Senior Pastor Brian Houston and his wife Bobbie announced Sunday morning that they are transitioning away from their leadership role within the organization, in order to make way for a new vision going forward.

The multinational megachurch has 150,000 members spread across 123 churches in 24 different countries.

Speaking during the church's annual Vision Sunday service, Houston explained that with the church growing and expanding so rapidly, it was "virtually impossible" and "unsustainable" for them to manage alone and to do all that they are doing. Consequently, they want to bring in younger leaders to lead chart a new path forward.
I've been doing a lot of soul-searching and praying and thinking about the future and the way ahead, what life looks like for a church moving forward. For Bobbie and I, moving forward and I guess globally, we've grown so rapidly and it's been really a time when what has become clear is we need to put a whole lot more structure into what we're doing globally.

It's really at a point where it's virtually impossible, unsustainable for us to be able to lead everything that we're leading right now, and so I want to look at ways that we can share that load and over these next couple of years heading up to that church being 40 here. I would like to really put in place younger leaders. Younger leaders here in Australia and younger leaders around the globe.
While they insist they're not retiring, the Houstons, who are approaching their 70s, say they will be shifting their day to day involvement for a "new season."

As such, they're bringing in the lead pastors of Hillsong Church London, Gary and Cathy Clarke, to take over the global management of the church over the next two years, just in time for the Church's 40th anniversary. Houston credits the Clarkes for their role in expanding Hillsong all across Europe, where they've been pastors for 21 years.

Houston also touched upon how the Hillsong churches in the US have been "hit hard" by a series of scandals. As a result, they introduced the new lead pastors who would be taking over from disgraced former pastor Carl Lentz. Chrishan and Danielle Jeyaratnam, currently pastors at the Hillsong campus in Perth, Australia, were announced as the new leaders and would be moving to New York with their 4 young kids to take over the job.