Biden Issues Executive Order Demanding Biological Males Be Permitted in Women's Sports, Washrooms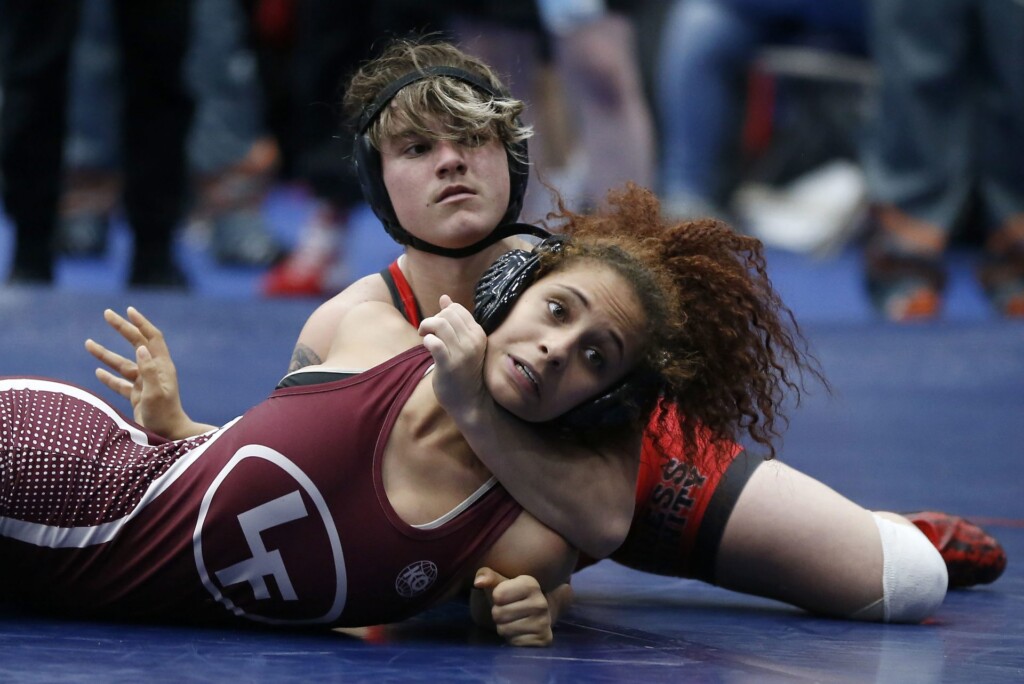 BigEva types who voted for Biden and encouraged their followers to vote Democrats are dismissive or silent with the news that President Biden signed a sweeping Executive Order permitting biological males to compete against women in women's sports, as well as have full access to their locker rooms and washrooms.

Titled Preventing and Combating Discrimination on the Basis of Gender Identity or Sexual Orientation, it was signed with hours of the new President taking office, and states: 
Children should be able to learn without worrying about whether they will be denied access to the restroom, the locker room, or school sports.
At last count, 17 states passed legislation allowing men's and women's sports teams to be segregated, and this order would ostensibly undo all that, as well as all pending lawsuits suing to keep transgendered athletes from competing in women's sports. There is also rampant speculation that public schools will have funding pulled if they refuse to allow transgender athletes to compete in girls' sports.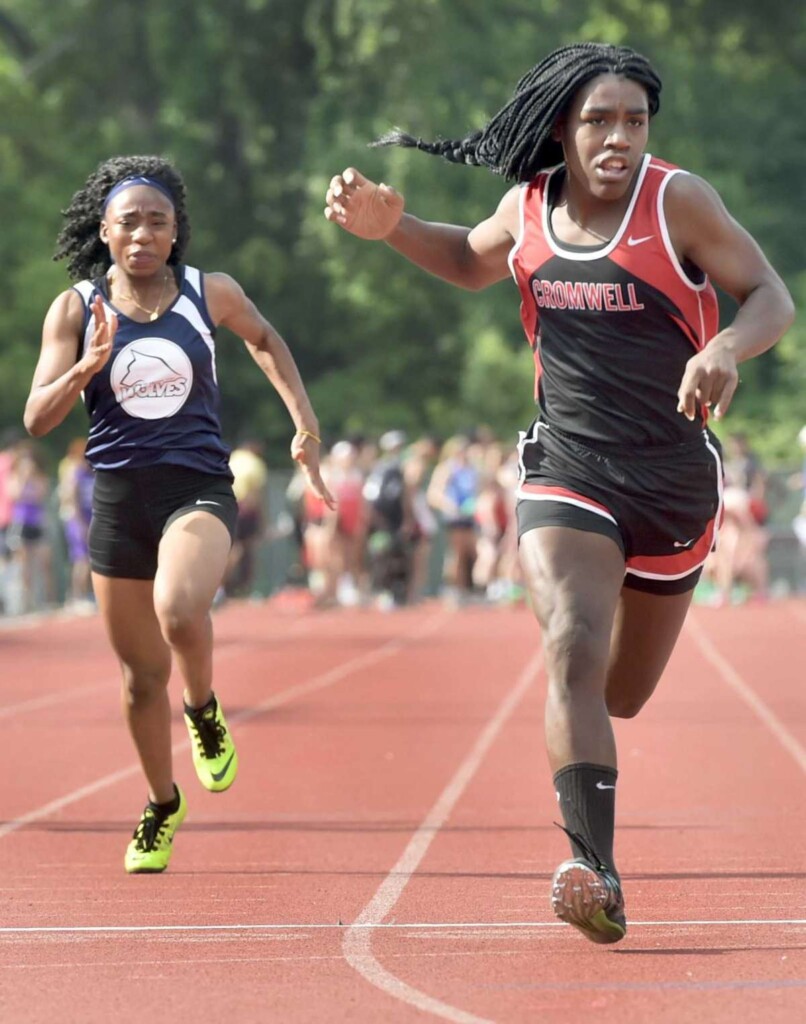 And not only transgender athletes, but regular male athletes who acknowledge they are male would not be able to be barred from women's sports, and would be able to compete.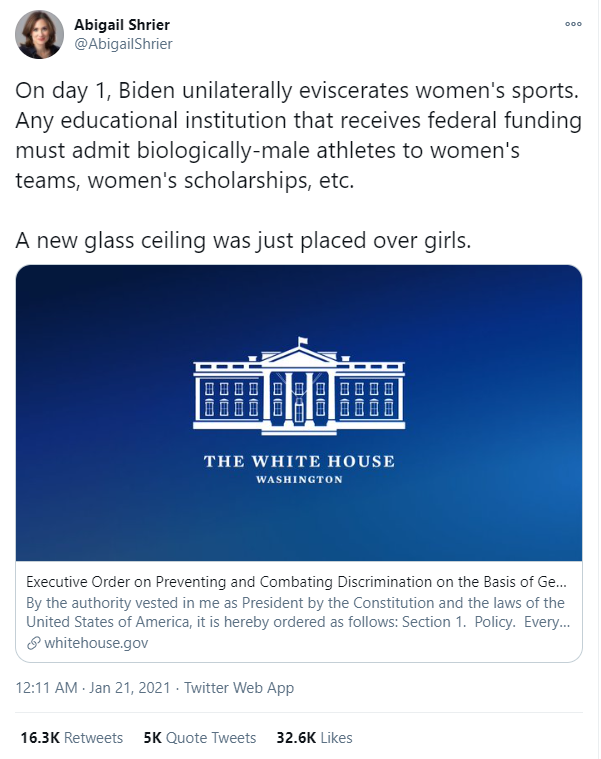 The order would also affect Christian organizations that are government grantees or contractors, with many fearing that employees could face retaliation if they voiced their religious objections, which would now be labeled discriminatory. [Editor's note: Hey, don't blame us. We said this would happen.]