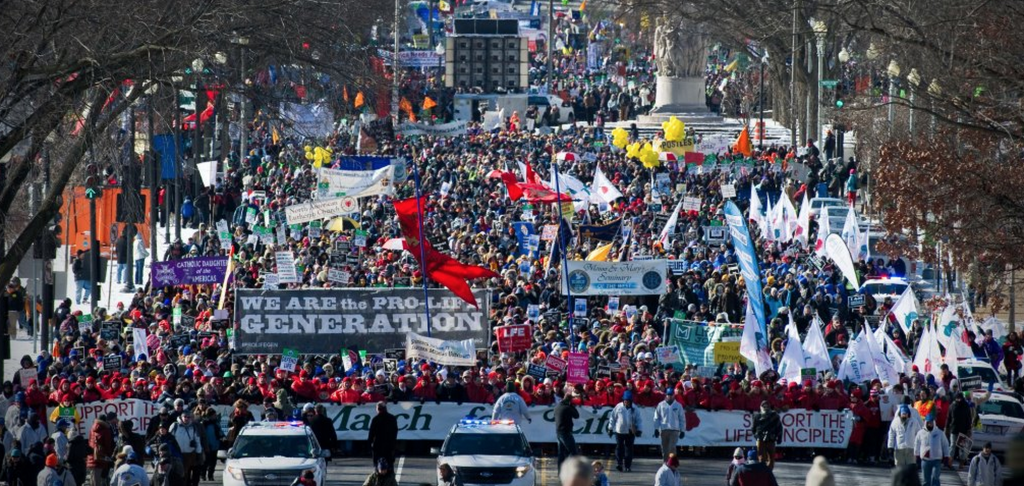 March for Life has announced that they've canceled their flagship march on the capital to protest the nation's barbaric abortion laws- the first year the event will not be taking place in-person since Roe v. Wade became law in 1973, and instead will be having a virtual event on January 29.

The March for Life Education and Defense Fund, the organization that puts on the annual March for Life in Washington, D.C., made the decision in light of the ongoing COVID pandemic, as well as due to heightened security concerns in the nation's capital, with the inauguration happening only a week before and concerns that unrest will still linger.

March for Life president Jeanne Mancini said in a statement:
"The protection of all of those who participate in the annual March, as well as the many law enforcement personnel and others who work tirelessly each year to ensure a safe and peaceful event, is a top priority of the March for Life."

"In light of the fact that we are in the midst of a pandemic which may be peaking, and in view of the heightened pressures that law enforcement officers and others are currently facing in and around the Capitol, this year's March for Life will look different. The annual rally will take place virtually and we are asking all participants to stay home and to join the March virtually."
While there will not be throngs of crowds present, A few well-known and prominent leaders in the pro-life movement will still March and speak, and attendees are encouraged to watch the stream from home.