A serious of progressive faith groups that likely doesn't have a Christian among them are calling for the President of the United States to be impeached, joining with Democrats like Nancy Pelosi, Chuck Schumer, Ilhan Omar, AOC and a host of others in demanding Donald's Trump head after a "mostly peaceful protest" at the Capitol building yesterday.

Faith for Black Justice released a statement on Twitter, writing :
As Congress returns to the Capitol after today's violent attack on our democracy, we join 17 organizations incl @RAICESTEXAS, @pdamerica & @TheRedLineGuide calling for Trump's *immediate* impeachment, removal and prosecution and accountability for complicit members of Congress.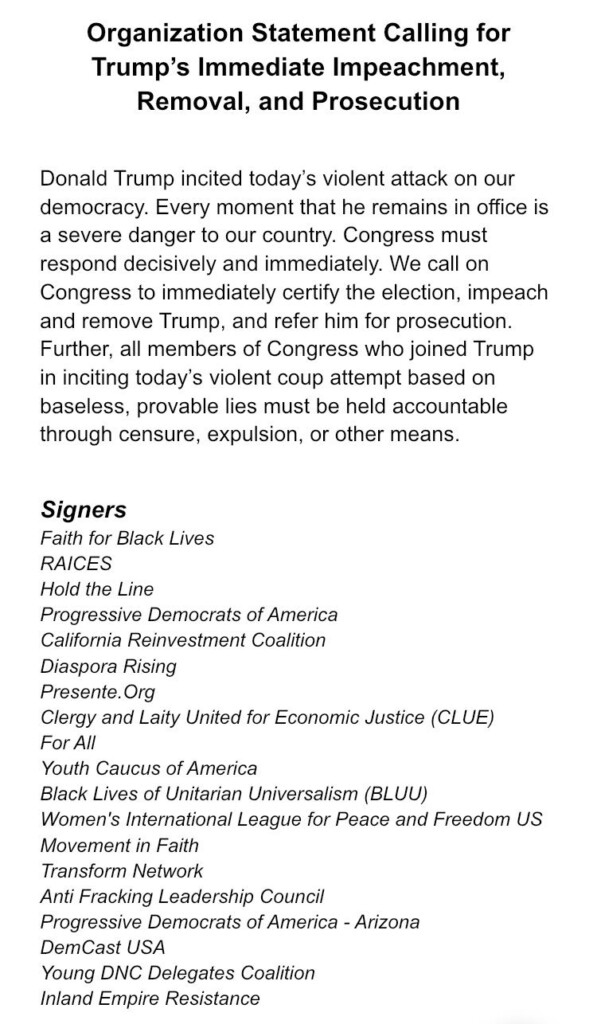 Throughout the mix of regular progressive environmental and economics groups are the Transform Network, Faith for Black Lives, Black Lives of Unitarian Universalism, Movement in Faith, Clergy and Laity United for Economic Justice.