Laura Lentz, Wife of Disgraced Pastor Carl Lentz, also Fired from Hillsong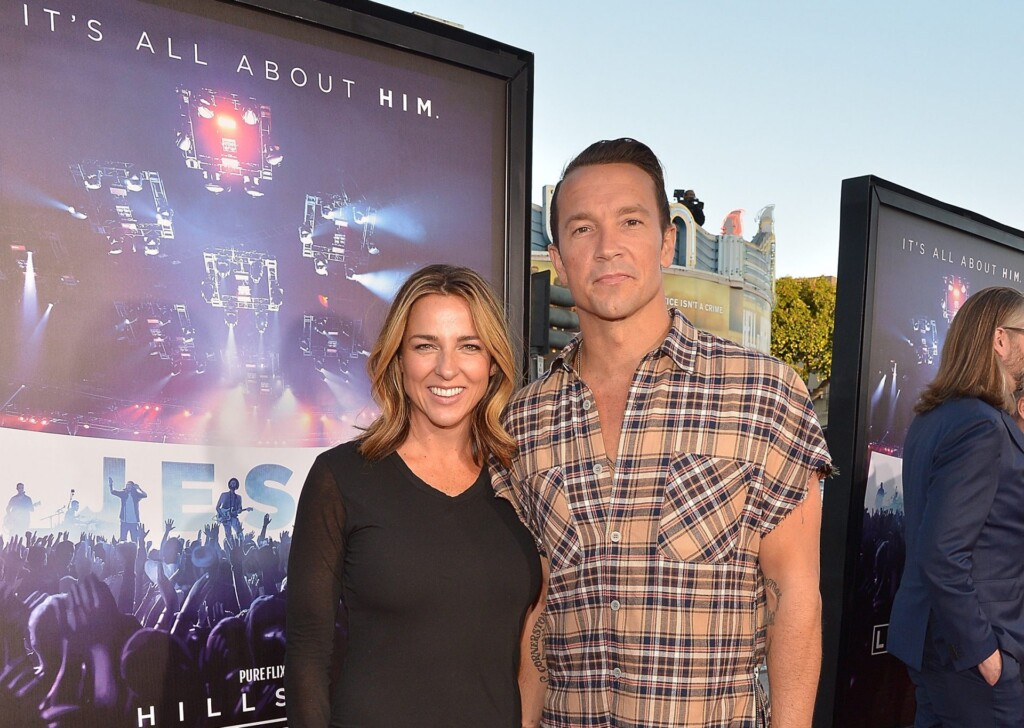 With the news of woke pastor Carl Lentz's firing from Hillsong NYC after cheating on his wife of 17 years, many congregants had thought that his wife Laura Lentz would stay on in some capacity in leadership, being the aggrieved party and innocent in his affair and she shared a leadership position along with her husband in the church which they founded nearly 10 years ago.

The termination announcement letter sent to the church and media said "We thank Pastors Carl and Laura for the way they have served faithfully and sacrificially since the start of Hillsong NYC and for contributing so significantly to the countless lives that have been transformed for Jesus Christ through this ministry. They have a heart for people and we are confident that after a time of rest and restoration, God will use Carl in another way outside of Hillsong church. In terminating his tenure, we in no way want to diminish the good work he did here."

The hope that only he would be let go and she would be able to remain was proven wrong when she was likewise fired, alongside Lentz, after his adulterous indiscretions were found by fellow church leaders on a work computer that was synced up to his iCloud account, showing emails and sexting pictures between Carl and his mistress.

According to sources reported to the Sun, Church leaders dismissed Laura immediately on learning about Lentz's affair because 'if a married couple both work at the church and one of them is terminated, they both will be fired immediately.'

Consequently, both their profiles have been taken down on the church website.
We highlighted comments Laura Lentz made years ago, where when asked her views on homosexuality in an interview on CNN, she said "It's not our place to tell anyone how they should live, it's – that's their journey."
Apart from the news of Laura's termination, the aforementioned article deals with more details of Lentz affair with NY designer Ranin Karim, such as their propensity to drink tequila and talk all night. Ranin also described their relationship as a drug, highlighted his arrogance, "professional narcissism," and penchant to name drop celebrities he knows, to the point that she grew irritated with him and fought over it.


Lentz is now staying at one of Justin Bieber's apartments and is getting all that is coming to him. He was unfollowed on social media by Hailey Bieber, Justin's wife, and while many supporters have shown him love and sought to minimize his sin, Esther Houston, daughter-in-law of Hillsong head honcho Brian Houston, was no so laissez faire.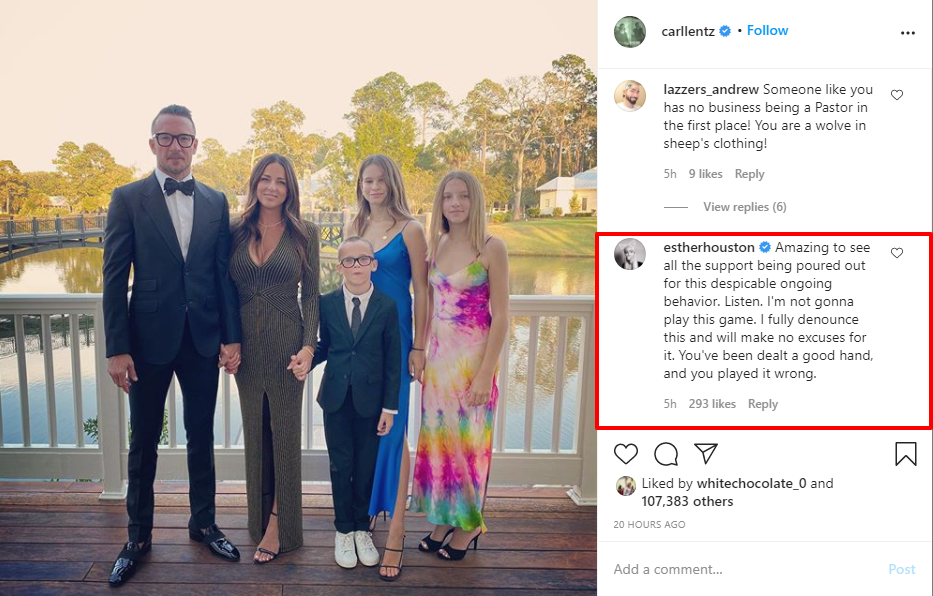 There have been no further statements from either party since the termination announcement.