'Government Anointing' – It's A Thing, Apparently?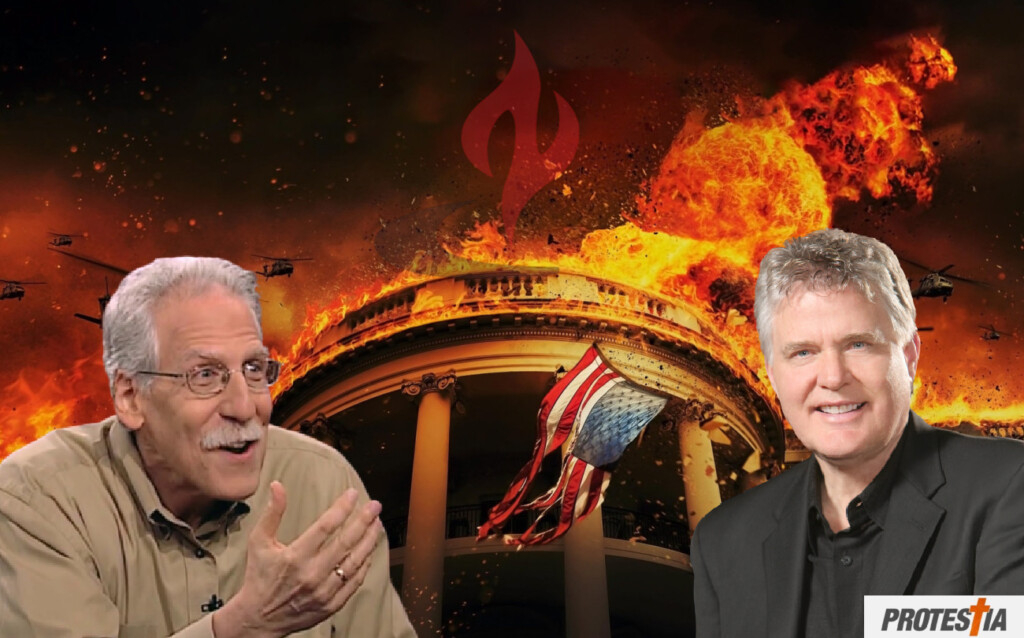 On the Charisma News website an article was posted about the faith of President Trump. The story of money-grubbing false prophetess and pastrix Paul White-Cain leading President Trump in praying where he presumably asked Jesus to be his Lord and Savior.  It is difficult to say if it is true, but one has to wonder, did the prayer include a confession of sin and repentance?  The reason that needs to be asked is because President Trump stated that he doesn't believe he has ever asked for repentance of anything, because "he tries to live a good life" and fix anything he does that is bad "without getting God involved," and this was after his meeting with floozy pastrix White-Cain.
The author, Dr. Jim Garlow, talks about a timeline since that fateful meeting. It is an account of Trump's spiritual walk and how he is progressing and maturing as a Christian. A reference of how the President was a little confused when people laid hands on him to pray for him but that now he is asking his team of spiritual advisors and others to lay hands on him and pray. Dr. Garlow spends the rest of the article expressing his observation and opinion about the spiritual state of President Trump.
In the middle of his section on the character of President Trump, Dr. Garlow relates the following Damascus Road esperience:
I have observed politics and government closely since age nine when Dwight Eisenhower was running against Adlai Stevenson. (I know that is strange, but from August 13 of my ninth year, a "government anointing"—that's what I call it—came upon me, I have followed politics virtually every day since).
Under this reckoning, there are a lot of people who have this anointing.  I could have this anointing because I follow politics every day.  I'm not consumed by it, but I stay informed.  Anyone could have this anointing.  There could be millions.  This could be the most common anointing in the spiritual world.  All the false prophets who make their false prophecies about politics could have the anointing, too.  I suspect my cat may have a government anointing as well.
There is no such thing as a special anointing like a "government anointing" or any other of the myriad of anointings that are espoused by Charismaniacs.  They are made up as if the term adds weight to the word salad of the claimant.  And I am also certain that if Dr. Michael Brown reads this, he will have Dr. Garlow on his radio program to defend his self-proclaimed anointing.