California Megachurch Shuts Down Indoor Service after Accruing over $110,000 in Fines in two Weeks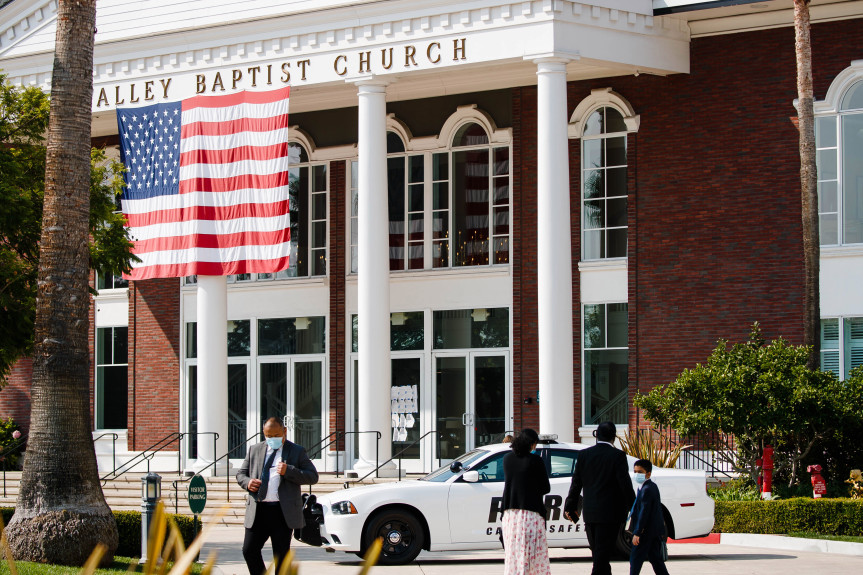 North Valley Baptist Church in Santa Clara, California, engaged in a battle of the wills and resources between themselves and the Santa Clara County, has decided to stop hosting "illegal" indoor services after amassing over $110,000 in fines and ultimately being threatened with an injunction – the same sort of injunction for which Pastor John MacArthur at Grace Community Church has defied and is facing further fines and jail time.

The 3000 member church, ordered to pay $112,750 in fines for defying the local public health order over a period of only a few weeks, (such as $52,750 in a nine-day period), took their Wednesday and Sunday evening service outside after being unable to sustain the heavy burden imposed on them, particularly as the fines began to be escalated to $50,000 per WEEK.

Pastor Jack Trieber made a series of YouTube videos explaining his objection to the fines and why they were staying open for indoor services, recently pleading with the government directly, explaining that the fines were outrageous and crushing, and begging them to stop.
"America, this is a serious moment….in just these few days we're up to $52,000….Government, you cannot take away our freedom. You cannot take our right to assemble. County. State of California; it must stop. One, I'm asking you to stop all fines and two, I'm asking you to remove all fines. This is not Caesar's money, this is God's money. We have rendered unto Caesar the things that are Ceasar, and we rendered unto God through our tithes and offering which are his…I know America does not want this to happen and her country, and at this church.

James Willians, counsel for the County, said in a statement that there would be no grace or deals made on the fines, but that they would have to be paid in full. In terms of the church's predicament, Williams was resolute and pitiless.
"The fact that we were absolutely going to pursue this made very clear that this is not optional. It's essential to our community's safety.

The reality that churches and other religious institutions across our county were successfully holding outdoor services, drive-in services, remote services — and have been — just completely undermines the notion that they needed to have an indoor gathering and create that huge risk of danger."