Breaking! We Have the (Literal) Receipts. Hillsong's Brian Houston Routinely Spent $1500+ on Meals, $5000/night on Hotels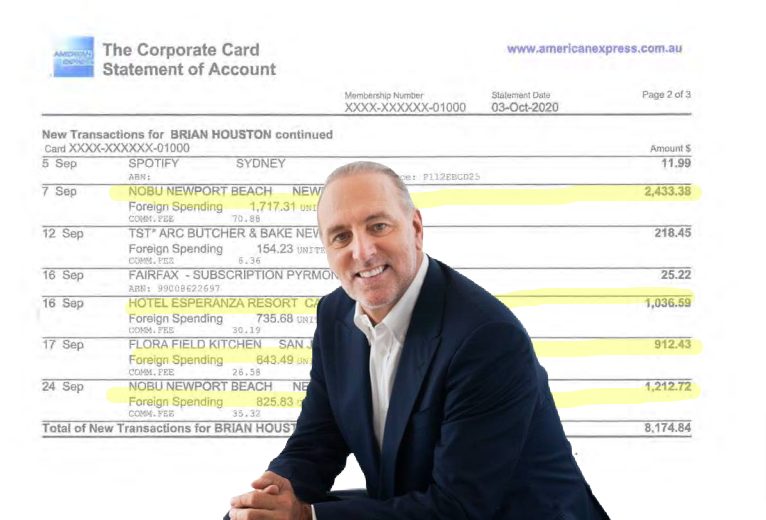 According to released documents from the Hillsong trove, senior leaders within Hillsong Church had corporate church credit cards that were regularly being used to buy luxury and high ticket items on the church's dime, with former Global Senior Pastor Brian Houston in particular having an affinity for thousand-dollar meals and hotels.
Per their internal policy, if you had a Hillsong church corporate card, it must "only be used for work/ ministry-related expenses properly incurred in the performance of your duties."
In case that wasn't clear enough, their policy included a reminder for cardholders to ask themselves:
Am I spending this money with the same care that I would show if I was spending my own money? Am I being mindful to steward the church's money? Is the expense really needed?
Let's look at some of Brian Hillsong's expenses and find out. Here is but a SMALL sampling.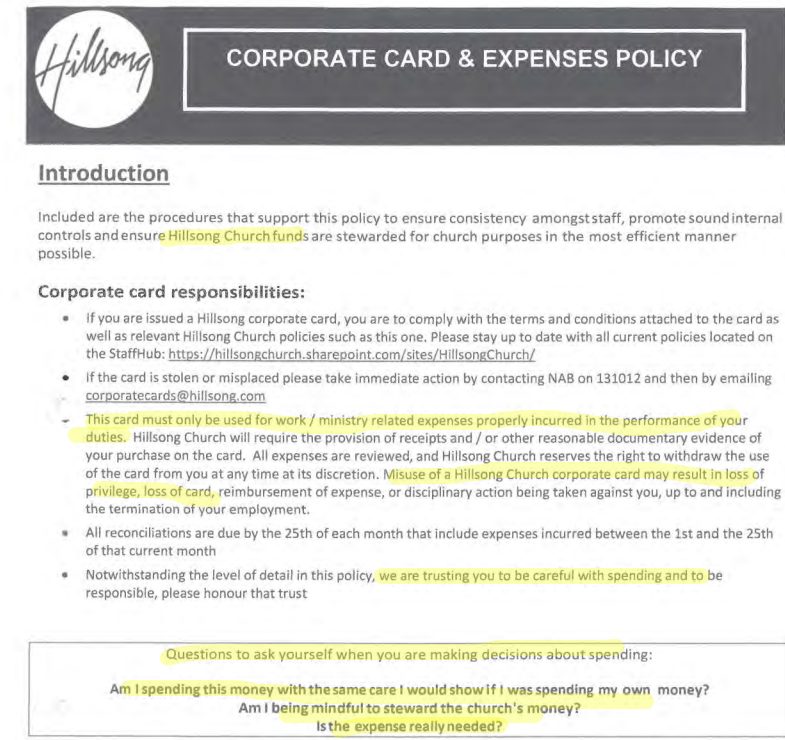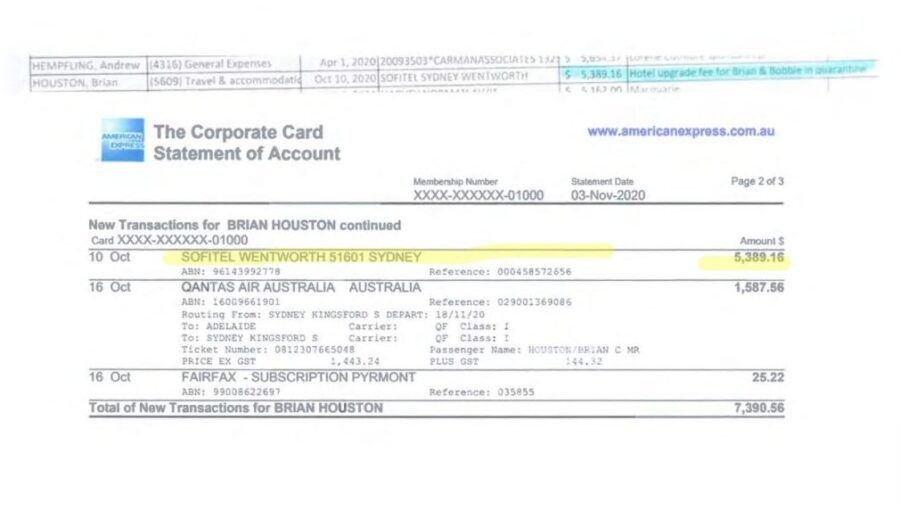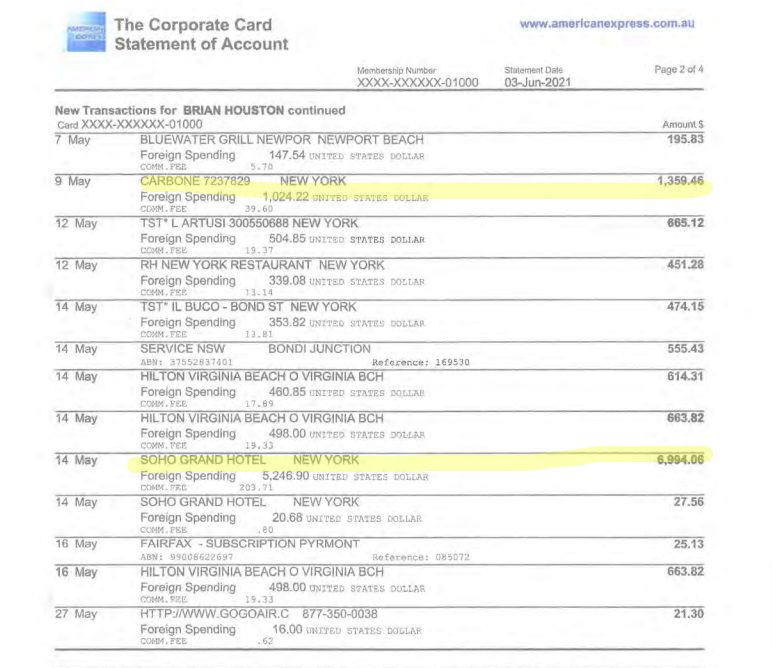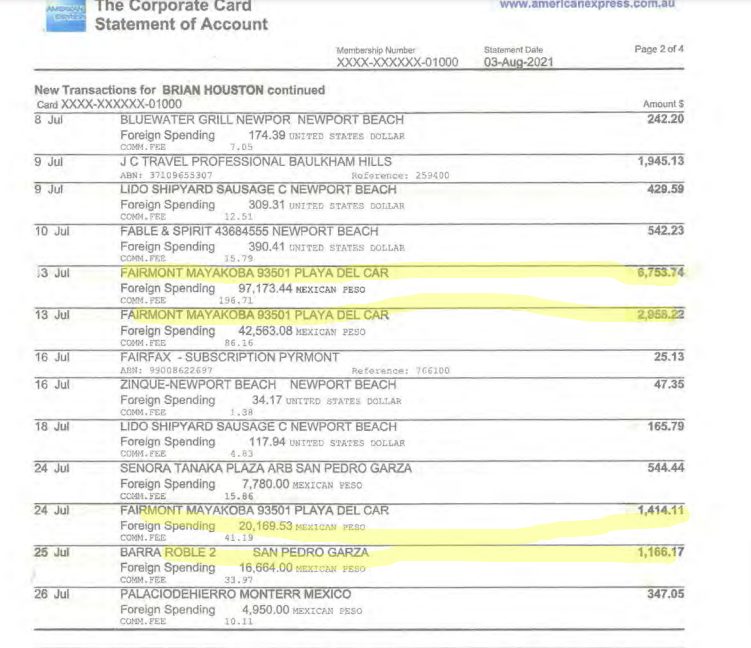 This was not from Houston's personal checking account, but were the sacrificial tithes of congregants worldwide.

It is absolutely perverse.
---
Bonus: