1 in 10 Churches Still Have Attendance Down more than 70%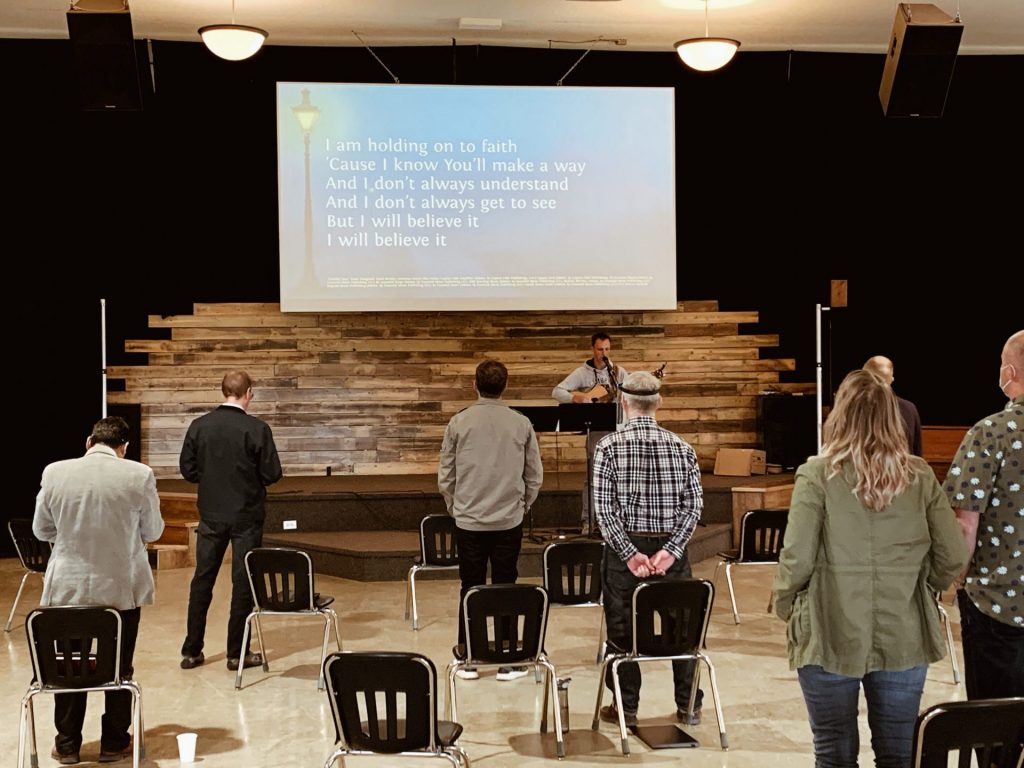 While most American Churches are back to having in-person services, the numbers of people attending remain cratered, with a large majority of congregations reaching only 2/3 of their pre-pandemic numbers.

According to Lifeway Research:
One in 10 churches (9%) say their attendance in September was less than 30% of what it was in February before the pandemic spread to the U.S. Another 20% say attendance was between 30% and less than 50% of what it was.

A third of pastors (34%) say it has reached 50% to less than 70% of previous levels. For 1 in 5 (21%) attendance is between 70% to less than 90%.

Few pastors say attendance is close to what it was earlier in the year. One in 10 pastors (11%) say September's attendance was 90% to 100% of February's, while 4% say their current attendance is more than what it was pre-COVID.
We've been chronicling here at Protesia what church services have looked like for the past 8 months, and our galleries show that frequently these churches are half-empty and extremely sparsely attended.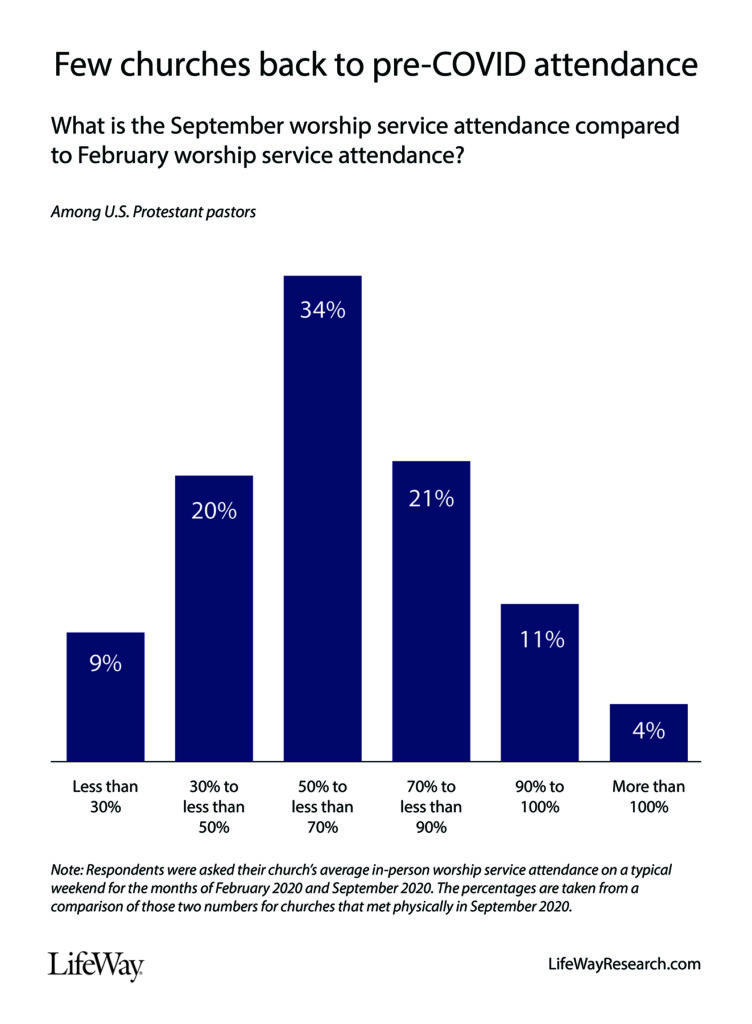 It's not just American churches that are having this problem. Many countries such as Canada, France, Australia, Germany, Ireland, Greece, UK, and others have gone into full or partial lockdown again, forbidding churches from having services altogether, or severely limiting the number of people who can attend under threats of fines or jail time.

In the United States, Joe Biden, the media's presumptive president-elect, has gone on record saying he would institute a second lockdown if he felt it was required, saying "I would shut it [the country] down; I would listen to the scientists." One of his main advisors, Dr. Michael Osterholm, is openly advocating a nation-wide lockdown right now to "bring the virus under control."

Ostensibly these acts would shutter anew Churches with a poor ecclesiology, driving them online and "virtual" with all the sin and wretched theological justification that such a prospect entails.

Or some wolves just voluntarily do that on their own, no persecution needed. J.D. Greear, president of the Southern Baptist Convention and Summit Church's Senior Pastor would fall in the former category, purposefully making the choice to suspend services until 2021 despite having the means and mechanism not to.

In any case, it's not looking good, and likely won't for a long time.