15,000 Member Megachurch Announces No In-Person Gatherings Until COVID-19 Vaccine Developed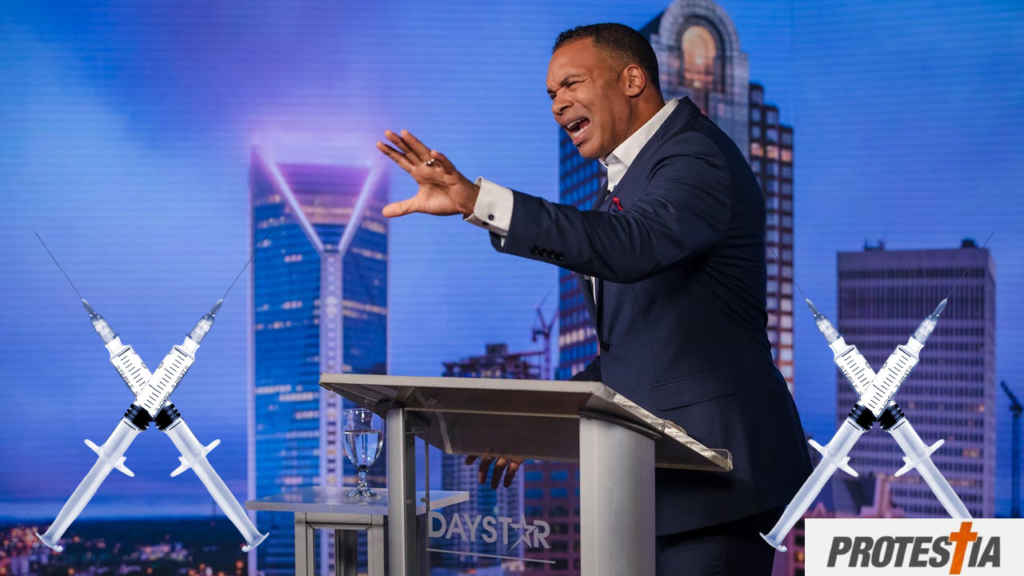 With some megachurches like Andy Stanley's Northpoint Church and Southern Baptist Convention presidentJ.D. Greear's summit Church staying closed until 2021, even as some megachurches like Joel Osteen's Lakewood Church have resumed service, one Pastor has taken the boldest and most unbiblical step yet, announcing that his church will not resume in-person services until a coronavirus vaccine is developed and widely distributed.
World Overcomer's Church's in North Carolina, a non-denominational congregation that boasts 15,000 members, made the decision to not meet for in-person services until a vaccine is developed, a prospect many are saying may take between 1-3 years, if one comes at all. Instead, the church says that it will only have "virtual services" services for the near and far future, with Senior Pastor Andy Thompson telling CBS17 news:
Church for us is just growing. We've never had this many people watching…I don't think I'll ever go back to having church the way I did before.

When our people are able to come back together, they're going to want to greet one another and hug one another, and in my estimation, the risks are too great. We have to figure out ways to minister to people beyond just them risking contact in the middle of a pandemic.
The Pastor, who the church website describes as "an international faith leader, life coach and relationship expert on his mission to help you discover the keys to making good decisions" and a "balanced-life strategist" who is "master teacher on this subject" says that he doesn't think any churches should be open right now, saying:
Every time they tell me they're having meetings, I always say, 'You might want to rethink that. Do you really have to have meetings to minister the gospel of Christ?' Figure out a way to be effective when it comes to the future.