Judge Rules Donors to RZIM Can Sue Over Ravi Zacharia's Sexual Misconduct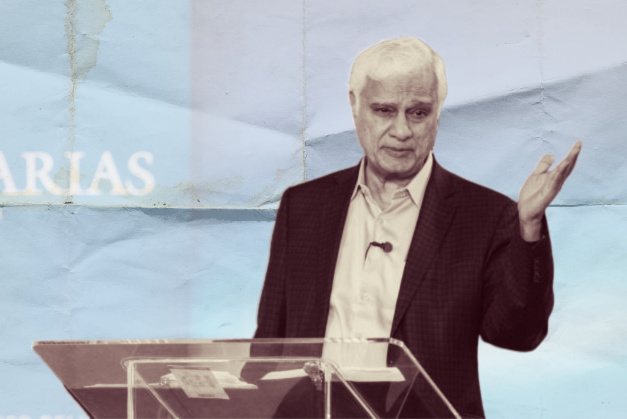 RZIM is about to experience a world of hurt after a federal judge ruled that a class-action lawsuit against Ravi Zacharias International Ministries can move forward, the result of past donors suing the organization for using their funds over the last 17 years to pay off victims of the late world-famous apologist.
Though we wrote about it years ago, it was only recently discovered that Zacharias had been sexting and sexually abusing women for the better part of 20 years, famously with sexting and then suing Lori Anne Thompson as just one example. In that case, the ministry paid her a quarter-million dollars to settle the suit and buy her silence in order to help protect his public image and sleep the money coming in. According to the suit: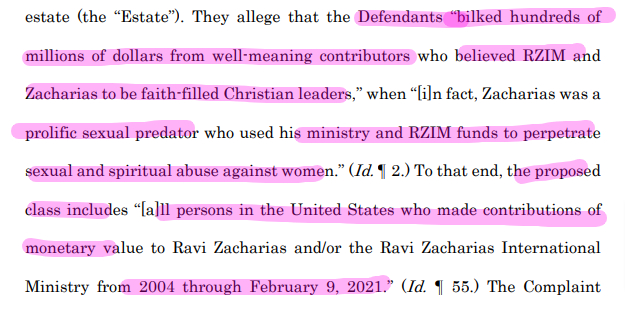 In particular, the donors zero in on the discretionary RZIM fund 'Touch of Hope' which was used as the primary source for Zacharias to funnel his illicit expenditures.

Though RZIM was bringing in nearly $30,000,000 at its peak, it's unknown what is left of the tarnished and all-but-abandoned organization.
In a message sent to the Washington Times, RZIM defense lawyer Christopher Cohilas told the paper
"We are thankful for the ruling which correctly dismissed many of the claims presented by the plaintiffs for being legally insufficient. RZIM looks forward to addressing what few claims remain and will vigorously defend itself against these allegations."
---
h/t CP